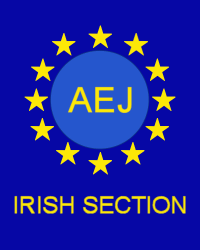 Association of European Journalists Irish Section
Welcome to the AEJ Irish Section homepage.
Our colleague and great friend Lorna Reid has died, aged 68. She was a native of Tralee, Co Kerry, and passed away suddenly in St Vincent's Hospital ICU, Dublin , on Friday, (April 22) with her husband, Ciarán Kennedy, by her side. She was...